THE Lymm and District Round Table's charity bonfire returns to light up the night sky and entertain the crowds on Saturday November 5th.
This year's event is once again sponsored by Kids Planet Day Nursery on Eagle Brow and held at Lymm Rugby Club on Crouchley Lane. It will feature a children's fireworks display at 7pm and a main fireworks display at 7:45pm. The doors will open at 6pm with the bonfire lighting at 6:30pm.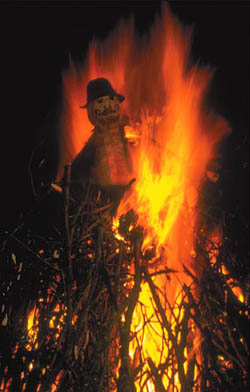 "This event continues to raise thousands for charity – it's our biggest fundraiser of the year in fact – so we're always keen to make it extra special for those who part with their hard-earned cash to support it," said Steve Liput, organiser and Round Table member. "As ever, there's fun for all the family with two great displays, rides for children of all ages and plenty of food and drink to keep everyone warm and happy."
Tickets will be on sale by The Cross, Lymm, on the three weekends preceding bonfire night. Advanced ticket prices are £12 for a family (up to two adults and two children), £6 for adults and £3 for children, while on the door charges are £15 for family, £7 adult and £3 child.
For more information call Steve on 07795 262726 or email bonfire@lymmroundtable.co.uk