PEOPLE from across Warrington and beyond braved the cold early spring weather to make Lymm's customary Easter Monday Duck Race the most popular yet.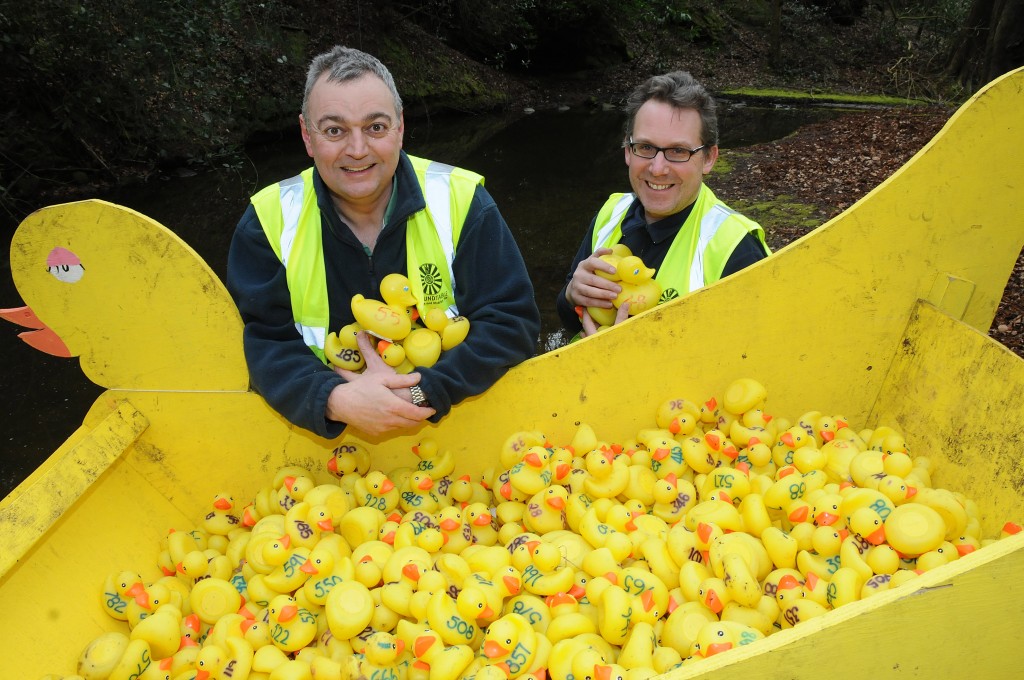 Despite the wintry winds, organisers Lymm and District Round Table reported that £6,000 was raised for charity – a record for the event – thanks to main sponsors Co-operative Food, and the support of many local businesses and members of the public.
"The weather wasn't ideal so we're really grateful to the many people who came down," said Steve Liput, one of the event's organisers and Round Table member. "We're pleased by how the new Easter Food Fest fared and we hope to bring it back next year."
This year, the winning ducks were numbers 598 (first), 618 (second) and 951 (third). The super duck winner was named as Cheshire Housing Management and corporate duck winner Vogue hairdressers. Both companies will nominate a charity which the Round Table will donate £1000 and £250 to respectively.
Prizes were also awarded to those who guessed the correct finish times of special Lymm Ladies Circle pink and blue ducks which helped to raise funds for breast cancer and testicular cancer respectively. Lymm Ladies also ran a successful stall selling cakes and other treats on the day.