What is Round Table?
According to Wikipedia, a 'Round Table' is:
"…a social networking and charitable organisation for men in their 20s, 30s and early 40s, founded in Norwich, England, in 1927…Membership of Table provides a selection of social and community service related opportunities for its members, who come from all parts of the community."
This is a pretty good summary, although it only tells half the story…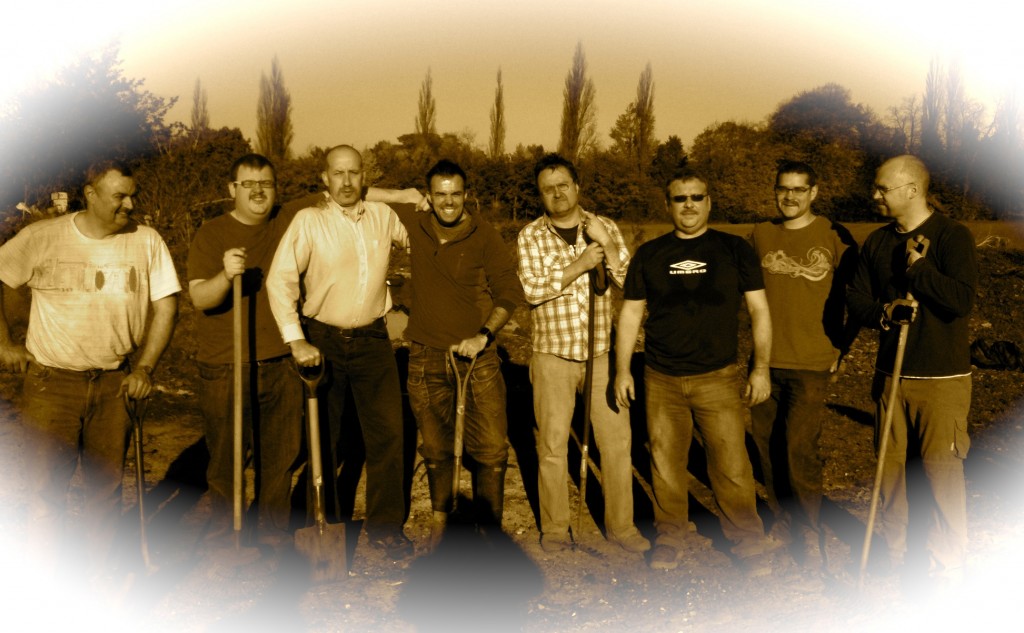 So what about Lymm and District?
We recruit members from the ever so pleasant Cheshire village of Lymm and the surrounding South Warrington areas of Grappenhall, Thelwall and Stockton Heath (or there or thereabouts – so long as you're willing to travel!). We meet up once every week or two (generally somewhere that serves beer) to either discuss plans for our next big Community Event, make a decision on which charities to support, or, if there's no important business to attend to we:
(Attempt to) play football, squash, badminton, pool, snooker, darts and video games
Eat curry
Drive fast cars around a race track
Ski/Snowboard
Pretend to cycle like Bradley Wiggins but without the sideburns
Win beer at pub quizzes
Climb up things
Watch sports
Attend comedy nights and music gigs
Sit and talk rubbish
If you're thinking, "blimey they get up to a lot; my missus will go spare if I'm out every other night!" – don't worry, you don't need to attend everything, you can just turn up to whatever takes your fancy. See our Social Calendar for the full rundown of events.
How much does it all cost?
For a small monthly fee a lot of the above is free or heavily discounted at the very least. All we ask is that when it's time to put in a bit of hard work, be it building a bonfire, marshalling the general public, or selling tickets for racing ducks, you do what you can to chip in.
If this sounds like your cup of tea, email info@lymmroundtable.co.uk to find out more or to attend one of our next events.
Over 40?
The fun doesn't end with Roundtable!  From the age of 41 you have the option to join the 41 Active club. For more information check out the 41 Active page here: http://www.lymmroundtable.co.uk/41-active