The Lymm Duck Race returns on Easter Monday (April 6th) and organisers Lymm and District Round Table are hoping for another quacking turnout.
The race, once again kindly sponsored by the Co-Op store on Cherry Lane, starts at 12.30pm while all the usual children's entertainment and stalls, plus the popular 'Easter Food Fest' on Henry Street car park – next to the youth and community centre – will be open from 10.30am.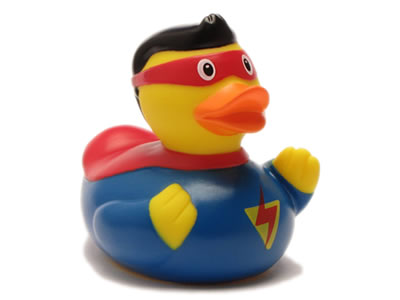 "The Duck Race is now firmly established as one of Lymm's most popular events and we're finding that people are travelling in from further afield," said Nick Elliott, Round Table member. "As well as organising a fun day out for all the family we also strive to raise as much money as possible for charity, which is why the support of local businesses as corporate or super duck sponsors is really important. As has now become customary, the owner of the winning super duck will be able to nominate a charity that we will donate £1000 to, with £250 going to the charity of choice of the corporate duck winner too."
Racing duck tickets can be bought online at www.lymmduckrace.co.uk – normal duck tickets are priced at £1, with corporate ducks £30 and super ducks £60. The first normal racing duck over the line receives £100, second place £50 and third £25.
Alternatively, tickets are on sale by The Cross, Lymm, on the three Saturdays preceding Easter Monday and you can also buy them on the day.
If you are interested in sponsorship then contact Nick Bond on 07967 831371 or sponsorship@lymmduckrace.co.uk If you would like to run a stall then email stalls@lymmduckrace.co.uk